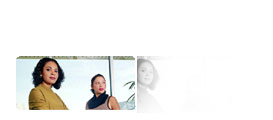 Login Links to File Sales Tax Returns
The following links are updated monthly and go directly to the sales tax login web page for each state. Just enter your Sales Tax User ID and password to file the sales tax returns. But why wrestle with the states when you can outsource the work given we provide "managed sales tax filing service" which includes registration, data processing, filing, reading letters/emails, and resolving state notices. Thus most clients only send 1 or 2 emails/month to us and have time to focus on other work.
Using the above sales tax login URL's, our sales tax consulting experts file thousands of sales tax returns every month in a reliable and efficient manner. If you need assistance, help or are just weary of dealing with state bureaucracies that are stricken with large penalties and interest, Please
contact our sales tax consultant
.
Whether your firm needs to outsource sales tax registration, filing, or need a sales tax consulting, we are the destination.
Get peace of mind when you use States
Sales Tax Compliance
and Sales Tax Return Filing Services.
We offer sales tax return filing
We write payment checks
We resolve states notices
We provide PDF returns
Our sales tax filing service is Managed
Please
contact a sales tax consultant for more information
.