Sales Tax Services
Tax Outsourcing
States Sales Tax provides Sales Tax Outsourcing which includes multiStates Sales & Use tax compliance, registration, filing, sales tax return preparation, sales tax audit defense and refund consulting services. Our sales tax services ensure the timely filing of sales tax return and we make payments to the state, county, city and other jurisdiction on your behalf.


Sales Tax Filing Service
Our multistate sales tax filing service will save you a lot of time because in our filing service, there is almost nothing you need to do. Whether your organization is looking to outsource sales tax work or to streamline state sales tax compliance processes, we have the strong technical expertise to provide sales and use tax filing outsourcing, with accurate and timely sales tax return preparation service for all states.


Sales Tax Audit Defense
Looking for Sales and Use or Indirect Sales & Use Tax audit defense service, or sales tax audit refund recovery? We have strong experience as state tax auditors, Big 4 consultants, and even as Sales and Use tax executives in major corporations. Get help, sales tax outsourcing assistance and answers to your sales tax consulting questions..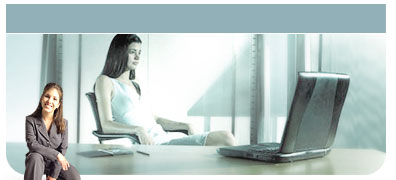 Tax Outsourcing
Sales tax outsourcing reduces the need to maintain a large in-house sales tax team. When the sales tax work is outsourced to us at States Sales Tax, our managed sales tax services can improve efficiency and reduce costs for your company. We already have provided excellent sales tax outsourcing services to many privately held and publicly traded companies. Even if your company has sales tax staff, you might still want to partially outsource sales tax work, as a backup. With our proven excellect reliability, there is no reason to keep the work in-house when you can leverage our sales tax consulting services..
***

Vertical Markets

Ecommerce sale tax

Retail sales taxes

Entertainment tax

Telecommunications

Real Estate use tax

Internet sales tax

Online sales tax

Finance lease tax

Energy Fuel tax

Restaurant liquor tax

Marketplace Facilitator Sales Tax.

We also file Amazon FBA sales tax for FBA, Walmart, Ebay, Etsy and other marketplace sellers. Whether you use Shopify, Magento or other types of reports, we process millions of transactions per month and our sales tax filing service is the best

sales tax compliance

solution for you.





Alabama, AL

Arizona, AZ

Arkansas, AR

California, CA

Colorado, CO

Connecticut, CT

District of Columbia, DC

Florida, FL

Georgia, GA

Hawaii, HI

Idaho, ID

Illinois, IL

Indiana, IN

Iowa, IA

Kansas, KS

Kentucky, KY

Louisiana, LA

Maine, ME

Maryland, MD

Massachusetts, MA

Michigan, MI

Minnesota, MN

Mississippi, MS

Missouri, MO

Nebraska, NE

Nevada, NV

New_Jersey, NJ

New_Mexico, NM

New_York, NY

North Carolina, NC

North_Dakota, ND

Ohio, OH

Oklahoma, OK

Pennsylvania, PA

Rhode Island, RI

South Carolina, SC

South Dakota, SD

Tennessee, TN

Texas, TX

Utah, UT

Vermont, VT

Virginia, VA

Washington, WA

West Virginia, WV

Wisconsin, WI

Wyoming, WY