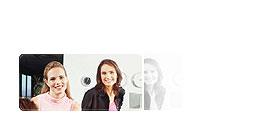 We provide fast service and strive to respond within 24 hours and often on the same working day.
We are former state sales tax auditors specializing in multistates sales tax registration, preparation and sales tax filing services in all states, taxability analysis, and sales tax audit help & assistance. We file thousands of returns/month on behalf of many clients. Whether you're looking for help with managed sales tax compliance filing service, sales tax recovery, reverse sales tax audit, tangible property review, nexus review, or any other sales & use tax questions, we ensure you receive excellent sales tax services.
Our sales tax filing service is a Managed service that includes data processing, filing, payment, and notice resolution. For sales tax filing, preparation or compliance, please indicate if registration is needed, filing for which states, and what format of sales reports you are working with
.

Our team has former state tax auditors who can help save you cost and time on sales tax preparation, sales tax compliance or filing. Given our excellent reliability and strong sales tax expertise, many clients have switched to us after trying other service providers. Please fill out the form for a quick reply.