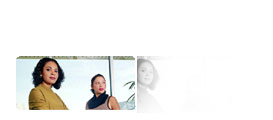 Sales Tax Compliance
Our
sales tax consultants
are experts in
Sales Tax Compliance
in all states. Our team provides sales tax registration and sales tax return filing to comply with states filing deadlines. Our filing service is managed, which includes filing, paying, reading letters/emails, and resolving state notices. There is no need for clients to be on hold on the phone with the states for hours as we do that for our clients. Most state letters come to our address to be seamlessly resolved on behalf of our clients. Given our process is so efficient, most clients send 1 or 2 emails/month to us and have time to do other work. In contrast with other providers who use third party filing software to file returns and where you have to do a lot of work with state notices, our managed service includes dealing with state bureaucracy which results in very reliable timely filings and payments.
In our sales tax return filing process, there is almost nothing our client needs to do except to send us a monthly Excel sales report, and to fund the tax payment. We handle multistates filing, payment processing, states notices, and provide a PDF copy of sales tax returns to our client. In contrast with other providers, there is no need for any tax software licensing, software integration, IT support and maintenance, employee training, or learning curve.
Our clients include privately-held and publicly-traded companies looking for sales tax compliance. Many companies utilize ERP accounting systems that can export a sales report. We only require a simple excel sales report whether you are using JD Edwards, SAP, Microsoft Dynamics, Avalara, Vertex, Taxware, Quickbooks or other tax software.
Why work with us? Because frustrated clients from other providers come to us due to various reasons they are experiencing such as inaccurate or late filings, penalties and interest, or too many actionable state notices. We have the ability to provide customized solutions because we understand how sales tax work in each state. We have no need to use any third party commercial filing software given we always file directly with each state, while other providers might file returns via a middleman. Our copy of returns and payment confirmations are directly taken from the State systems, instead of a simulated form generated by a third party software provider. Therefore the states cannot dispute the accuracy of their own documents when they incorrectly claim there was no filing or payment. We also have no need to lock any client in a long term contract because we're on top of providing excellent
sales tax return filing
service.
Whether your firm needs to outsource sales tax registration, filing, or need a sales tax consultant, telecom tax, or excise tax, we are the destination.
Get peace of mind when you use States
Sales Tax Compliance
and Sales Tax Return Filing Services.
We offer sales tax return filing
We write payment checks
We resolve states notices
We provide PDF returns
Our sales tax filing service is Managed
Please
contact a sales tax consultant for more information
.